Rebecca Hyde is a REC trained recruiter with over 20 years experience primarily within the commercial recruitment arena in Cheltenham and the surrounding Cotswolds area.
Rebecca's specialist areas are executive, management and office support appointments.
Cotswold Recruitment was established in 2017, to provide a fresh and bespoke approach to recruitment. You can be assured of a highly professional and tailored approach, focusing on your individual requirements, with guaranteed continuity and transparency.
​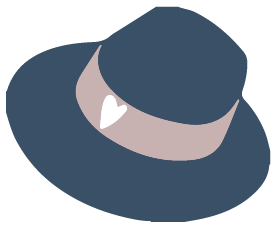 "Successful recruitment for me, is about so much more than ensuring a candidate possesses the skills and experience required by a client's vacancy. I am committed to investing my time, to get to know both parties, their personalities and the culture within a business. This is key to achieve a perfect match, it's all about the right fit."
Rebecca Hyde, Director.
I specialise in sourcing Executive, Management and Senior Office Support roles across the Cotswolds.

My clients are some of the fastest growing and successful SME's in the UK.
In short, I am a keen talent spotter and appreciate that you are so much more than just a CV. I will assist you at every stage of the process, to ensure you are fully informed and possess all the preparation and support you need to secure your next key role.
Please complete the online form and I'll be in touch.
If you are looking towards the next step in your career, are you market ready?
Your CV should reflect everything about you and who you are, in written format and it pays to spend some time, thinking carefully about how you can make it work for you; selling not just your key skills, strengths and experience, but your personality too.
Feel free to get in touch if you are keen to learn more about the CV advice I can offer.
Cotswold Recruitment is an executive and senior office support recruitment company, established to provide a fresh and completely positive approach to recruitment, serving businesses and candidates across the Cotswolds, who are looking for a tailored approach to their individual recruitment challenges.
With over 20 years professional industry experience, I understand the importance of sourcing key people of the highest calibre, to add value and help you grow your business.
I offer a bespoke service and appreciate that all of my clients are different.
Have a vacancy enquiry? Contact me using the online form or ring or email today to see how I can help your business.
I'm always ready to get talent spotting!​
As a small company, continuity throughout the process is also guaranteed. My clients find me motivated, solutions orientated and highly effective.
To build a successful business, you need the best team. This requires key people and they can often be hard to find. I know where to look and how to attract the candidates you're searching for, through my search and selection service, including targeted advertising and networking.
​
Executive & management - Sales & Marketing - Finance & Accounts
P.A. & Secretarial - Office Support & Administration
Our service includes the following:-
Every vacancy is advertised online on all job boards, through the website and social media and updated regularly, until I fill your role.
All candidates are fully interviewed and briefed prior to interview.
I take the time to come and visit your business and get to know your company culture.
Every successful candidate is fully referenced (minimum last three years of employment as standard.) I also maintain regular contact with the successful candidate, throughout their probationary period.
I offer a full introduction fee rebate guarantee, (first three months as standard).
​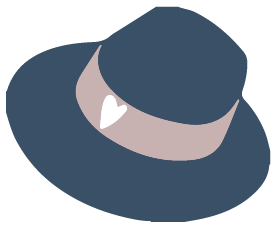 Welcome to Cotswold Recruitment